Description
Product Description
GEJUFF Shiv Ji Flag Big Size, Large Multicolored Stain fabric Shivji ka Jhanda, Bholenath Flag, Jhanda Bhole baba, Mahadevji ka jhanda, Shiv mandir ki dhwaja Large Size ((30X45) Inch)
Embrace the Divine Presence with our Beautifully LARGE Multicolored Shivji ka Jhanda – A Symbol of Reverence and Spiritual Connection!
Are you seeking to enhance your spiritual space with a symbol of utmost devotion and reverence? Look no further! Our beautifully crafted, LARGE Multicolored Shivji ka Jhanda is here to bring the divine blessings of Lord Shiva, Bholenath, and Mahadev into your life.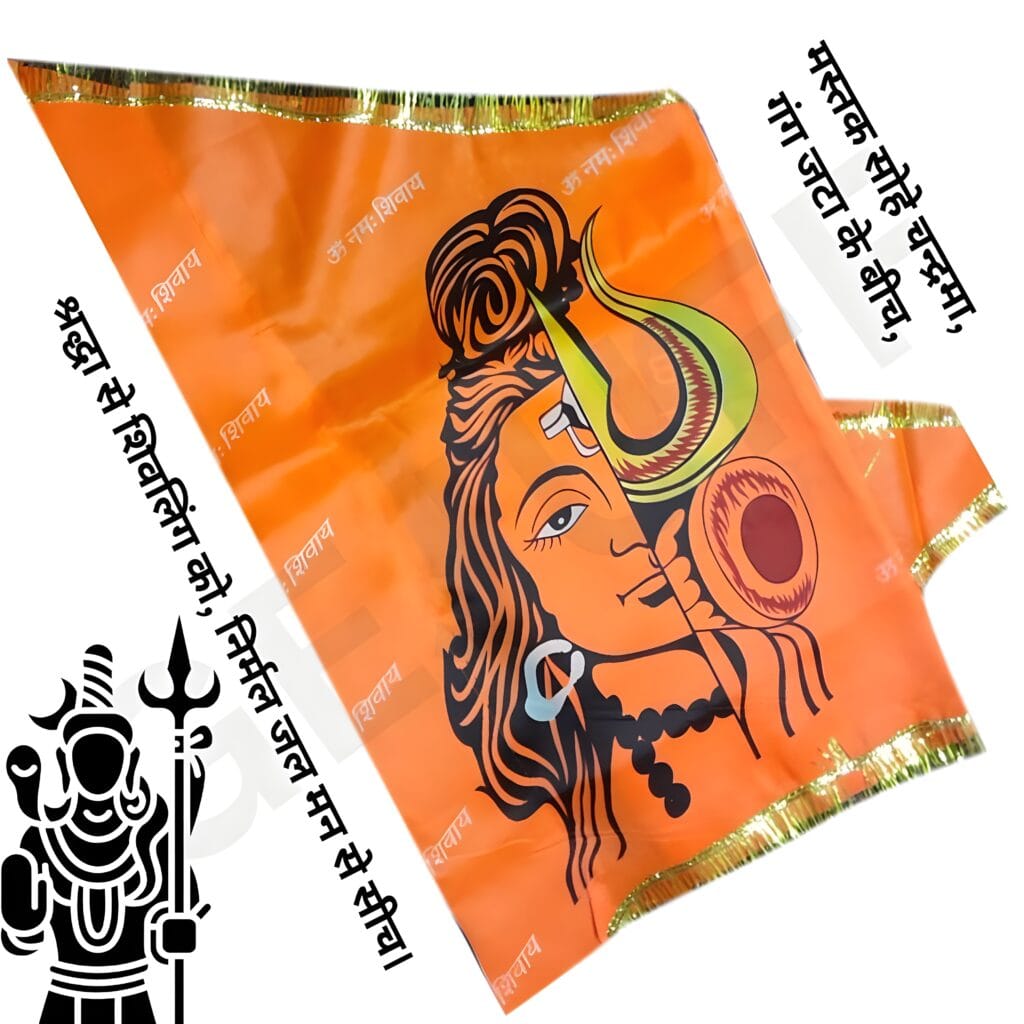 Exquisite Craftsmanship: GEJUF Designed with meticulous attention to detail, our Shivji ka Jhanda is a masterpiece of artistry. The silky and stain fabric used in its creation adds an enchanting touch, exuding elegance and grace. Every inch of this flag is imbued with spirituality and devotion, making it a perfect addition to any sacred space.
The interplay of colors – from deep blues symbolizing his infinite nature to serene whites signifying purity – creates a mesmerizing visual spectacle. Witness the flag come to life as it adds an aura of divinity to your surroundings.
Whether you place it in your home, office, or spiritual sanctuary, its presence is bound to elevate the ambiance and create a profound spiritual connection.
As a symbol of Lord Shiva's presence, it acts as a conduit for devotees to establish a direct connection with the Supreme Being. It serves as a constant reminder of Lord Shiva's benevolence, strength, and protection.
Check this – Hanuman Flag Big Size (30×45 Inch)